ELEGANT FRESH FLORAL ARRANGEMENTS
DELVERED TO YOUR DOORSTEP
every week, two weeks, or once per month.
COST OF MEMBERSHIP REFLECTS A 20% SAVINGS PER FLOWER ARRANGEMENT,
COMPARED TO ONE-TIME ORDERS.
Wednesdays are Flower Club delivery days.
Plans differ on how often you want to receive a fresh arrangement delivered to your home or business.
BI-WEEKLY
Every 1st and 3rd Wednesday
What Our Members Are Saying:
"I've been so impressed by each arrangement I've received as an AM Flowers Member! I love how Amy and her team incorporate my personal style and aesthetic of my home into each and every delivery! I love these flowers so much that I've started sending them to my friends for every occasion!"
-Jennifer R., Newburyport
Need to Place a One-Time Order?


FLOWERS CLUB FREQUENTLY ASKED QUESTIONS
Q: Where do you deliver to and what are your delivery fees?

A: Free Delivery - 01950 (Newburyport)
$5 Delivery Fee - 01951 (Newbury), 01985 (West Newbury), 01969 (Rowley)$10 Delivery Fee - 01913 (Amesbury), 01915 (Beverly), 01921 (Boxford), 01922 (Byfield), 01929 (Essex), 01833 (Georgetown), 01860 (Merrimac), 01949 (Middleton), 01845 (North Andover), 01952 (Salisbury), 01983 (Topsfield)$15 Delivery Fee - 01810 (Andover), 01834 (Groveland), 01835 (Haverhill), 01830 (Haverhill), 01832 (Haverhill), 01938 (Ipswich), 01982 (South Hamilton)
Q: When will they be delivered? What if I am not at home/office?
A: Your arrangements will be delivered by 5pm on Wednesday. We will tell you in advance what time-frame we hope to arrive and arrange accordingly.
Q: What does an arrangement look like?
A: Each week will be different! Arrangements will be designed by Amy herself and will feature seasonal flowers. Arrangements will be approximately 12" wide (our "grand deluxe" signature style) and will delivered in one of our high quality vases or pots.
Q: How do I change/cancel my subscription?
A: Email us at flowers@amymclaughlin.com.
Q: When does my subscription begin?
A: Your subscription will begin +/- one week after you subscribe.
Q: How do payments work? Do you accept credit/check/cash?
A: You will be receiving a recurring invoice from us via Square. We do not accept cash/checks.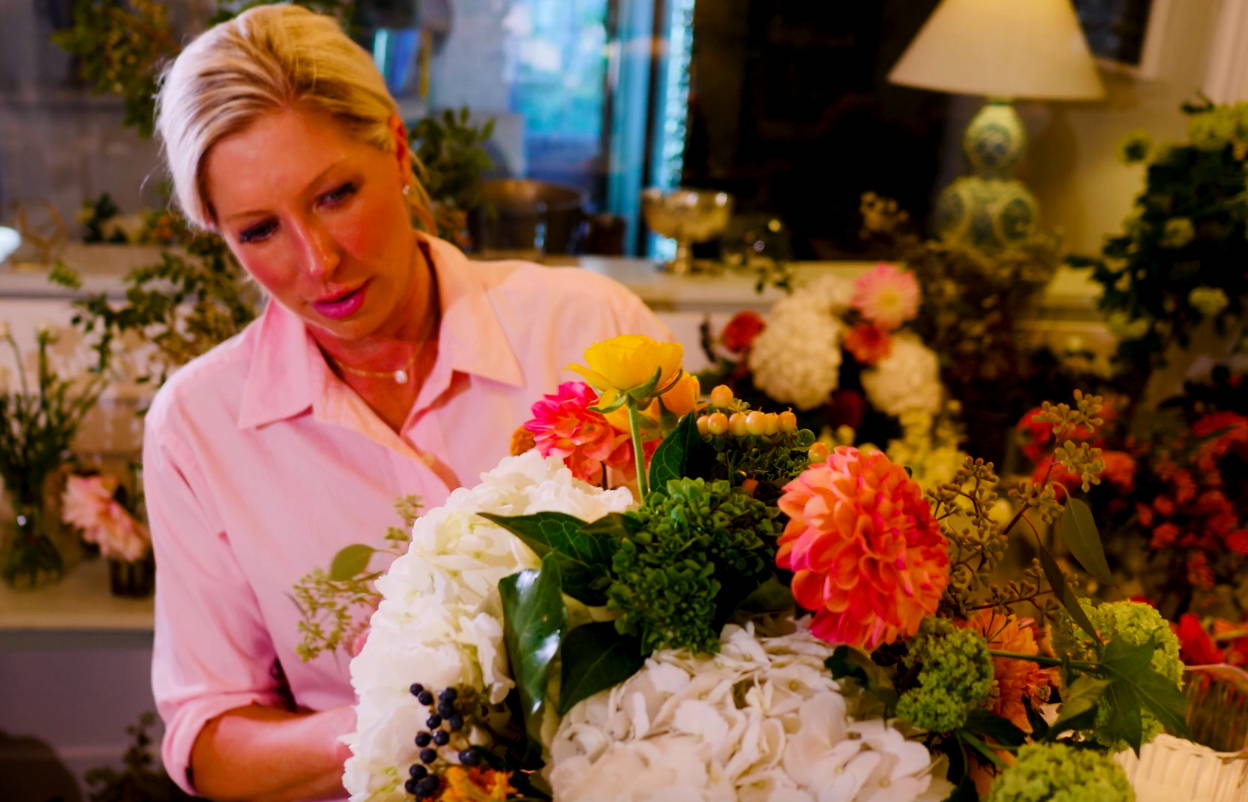 ABOUT US:
Since founding her company in 2002, Amy McLaughlin has planned and designed over 500 weddings in California, Europe, Mexico, and New England. She's worked with countless celebrities and socialites to plan their special events. Her work has even been featured in numerous publications and media outlets. McLaughlin's passion for floral design has grown beyond her wedding and event productions, thus prompting the launch of Amy McLaughlin Flowers, a Boutique Floral Design Studio and Flower Shop located in the heart of Newburyport, MA.